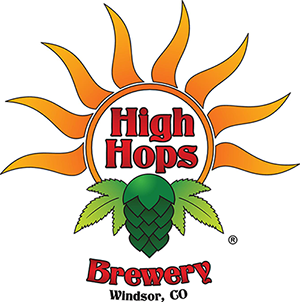 "Zach Weakland describes the process of brewing with hemp while his team at High Hops Brewery take on new meaning to celebrating the American Farmer with delicious seasonals and ales year-round.
"In 2007 we started a hops farm because of a nation-wide hops shortage," said Zach Weakland, High Hops Brewery Head-Brewer/Production Manager. "We grow plants (at The Windsor Gardner, Windsor, CO) so we had the idea of growing our own hops. We started with 32 varieties on one acre."
High Hops Brewery has been family owned and operated since September 2012, but the family-run business has functioned since 1991 as Plant-a-Scape, a seasonal greenhouse in Windsor, which eventually became The Windsor Gardner, which is now the home of High Hops Brewery.
"(In 2000) That's about the same time my parents started home-brewing," said Weakland. "And that's the same time I was in high school chemistry class. It was cool to come home and see the real-world application of chemistry."
Craft breweries produce less than 50,000 barrels of beer a year. (1 barrel equal about 31 gallons.) After Weakland graduated university, "With 2 and a half acres of hops, we had more hops than we knew what to do with, so we opened up a brewery," he said.
Read More