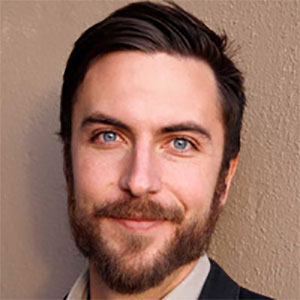 Sean Murphy is the Founder and Publisher of Hemp Business Journal, the hemp industry's premiere publication of big data and market intelligence. He is also the co-founder of the Hemp Summit, an annual hemp industry event that brings together leading investors, operators and executives in the hemp industry.
Having spent the last 6 years in the hemp industry, Sean is a recognized thought leader and champion of hemp. To ultimately help develop the industry, Hemp Business Journal was founded in Canopy Boulder's second cohort to define, analyze and provide market intelligence on hemp. Hemp Business Journal has since published the first comprehensive hemp market report (State of Hemp 2016) and analysis on the emerging CBD market (The CBD Report).
Sean is an international speaker on hemp and has spoken at venues including the UN Climate Summit, NoCo Hemp Expo, CannaTech, Israel Dealmakers Summit, Hemp Symposium, Science of Medical Cannabis and HIA Conference within the last year. Prior to Hemp Business Journal, Sean was a consultant for several early movers in the cannabis industry and leveraged his entrepreneurial skills and experience in corporate finance and digital technology. Prior to hemp; he founded, operated and sold two technology companies.
He is a Knight in the Order of Malta, a U.S. State Department Professional Fellow and former White House Business Council delegate on international trade. He received a BA from the University of Notre Dame in Theology and Psychology and studied entrepreneurship at the Mendoza College of Business. In his spare time, Sean is a hospice volunteer with the Twilight Brigade. He has received Congressional recognition for his service at the bedside of veterans in the Department of Veteran's Administration.