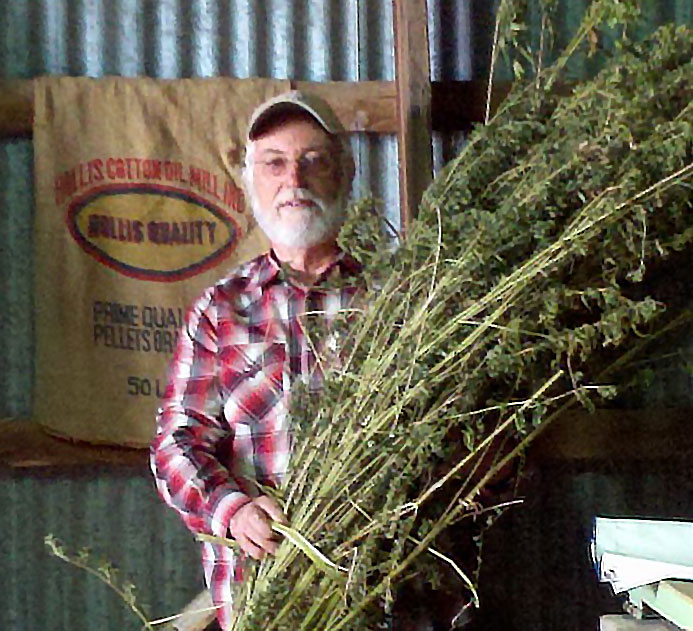 Mike McGuire is the new owner of Western Fiber. Taking over operation in 2013 after working for WF since 1992.Western Fiber is a unique company offering a complete system. Research and Development, Resource management, Recycling,  Manufacturing Insulation and Equipment and Installer Training since 1976. Celebrating 40 years of operation.
Mike was born in Eugene, Oregon in 1950. Growing up on the west coast with family from San Diego to Seattle, living in Portland/ Pendelton, Ore., Seattle,Wa. And Hanford(San Joaquin Valley), CA. Having the opportunity to travel the west throughout his youth created a deep respect for the regions natural and cultural diversity and beauty. A-A  Agriculture-Aerospace.
In the early 1970's a year in Alaska and three years as a carpenter Mr. McGuire moved to Humboldt County, CA. Living and working in "Redwood Country" was a defining time. Mike was involved in Victorian restorations and construction as well as working in and around "Old Growth" timber. "I felt I was Humboldt County Homegrown. This was the beginning of a lifelong quest for Local / Sustainable wood and fiber products . A short list: waste wood, small diameter timber, paper mill waste, "sheetrock' waste recovery, agricultural products  including cotton gin waste, wheat straw, and industrial hemp.
The 1980's was a period of development in the US. During this time Mr. McGuire relocated to Washington State and was involved in energy programs with Bonneville Power Administration and WA State in developing weatherization, and solar programs. During this time Mike worked with "Ecotope" developing insulation strategies for high performance buildings, for both new and existing structures  This led to his involvement in the start-up of the green building community in the NW. By 1992 Mr. McGuire was hired by Harriet Bullitt of the Bullitt Foundation, Seattle, WA to  work in reconstruction, restoration in a design /buld project "Sleeping Lady", consulting directly with Jones and Jones Architects, Seattle Wa. "Sleeping Lady" was in the first group of AIA COTE projects. Another notable client was Johnathan Rose Companies, New York, and their project "The Burnham Building Green Library and Affordable Housing. WF has completed many projects for JRCo. A list of clients will be available upon request.
Western Fiber is currently working with industrial fiber for use as a construction/ insulation material. More information on request.
Papers by Mike McGuire : The Psychology of the Relationship Between Building Performance and Product Development as applied to Cellulose Insulation.(ASTM Building Envelope Forum 2001)   Western Fibers Case Study , CENET Civil Engineering Research Foundation 2000   Alternative Cellulose Insulation , RETAP Grant 1996..  Whole House Insulation System , Forest Product Society      Earth Shelter Design DOE Grant 1981