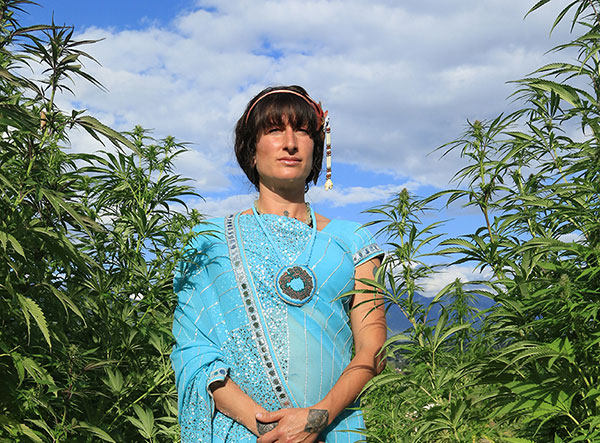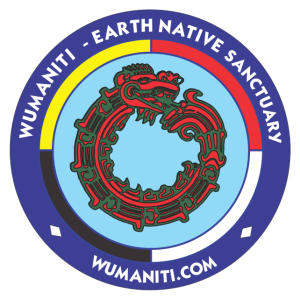 For over the last 16 years, Gemma has been a warrior of the hemp and cannabis tree, making medicine, and assisting others within there self healing process. She is the first lady and only to have written her own SOP and Code of Conduct for utilization, transport and growth of Hemp through Religious Freedom. She announced her spiritual organization growing hemp to the DEA, DOJ, and the State of New Mexico in May of 2015, mind you in an "illegal" state to grow hemp and has successfully grown 2 harvest seasons since and is still growing.
"I have overcome ridicule, jealousy, envy and humiliation by people in my community and here I stand and being supported by some of the very best of New Mexico who have been putting the same kind of sweat , blood and tears to make this medicine more readily available for our beautiful New Mexico. "
Gemma's efforts have been going into building a  sustainable duplicatable model here in Northern New Mexico supporting economic, agricultural, and healing lifestyle within indigenous communities  towards building eco-conscious communities involving indigenous hemp practices.
Kristin DiFerdinando, better known as Gemma is a compassionate mother. At the age of 17 years old, she was blessed with the name Gemma Ra'Star in Treasure Beach, Jamaica with the mission of freedom to the people of the cannabis tree. Gemma is of italian, spanish, turkish, hungarian-polish and mongolian ancestry.
Gemma is one of many diverse Indigo star children, as well as being classified in studies with the federal government at early ages in her childhood. She is an intuitive healer, wisdom keeper, and has been initiated and accepted in multiple healing lineages. Gemma is a pioneer and a missionary who learned her medicine ways by having to heal herself from sever alcohol addiction, rape, disease, physical life tramas, and dramas. Her last 12 year transformation have stunned many who have witnessed her long adventurous journey she has already experienced in just the 34 years of her life. In this dawning of a new paradigm, she stands as a true healer by overcoming death and disease within herself and sharing her gift of self healing with others.
Gemma honors her ancestors by continuing the good work on earth in creating a sanctuary network of members to include spiritual leaders, healers, and sacrament guides to assist in healing and protecting the people, animals, and plant medicines of our great creator mother earth. Through her commitment, she shares her gifts by offering hemp and cannabis education, blessings and activations for both individuals and large groups. Gemma travels internationally and resides with her family in Northern New Mexico and continues to live intimately in direct mentorship with various elders and master teachers respecting the ways of the land. She leads healing retreats at the Wumaniti Ranch and runs a Traditional Hemp Lodge. She shares a deep passion for music, children, horses, growing and making food. She claims these deep passions are the reasons she integrated in the heart, grounded in life and is in good relationship with herself, her family, great creator mother earth, and the universe. Flow Life~Wumaniti
PLEASE WATCH OUR VIDEOS!!!!
VIDEO: Our Paradise- Sustainable Edible Gardens and Equestrian Centers
VIDEO: SEED TO SHELF HEMP HEROE PROTEIN ENERGY BARS
VIDEO: YOUTH AND FAMILY PROGRAMS
Breathe in Love Peace and Exhale Gratitude,
Your Kristin 'Gemma Ra'Star' DiFerdinando
Founder/Mother/Medicine Woman
of Wumaniti Earth Native Sanctuary