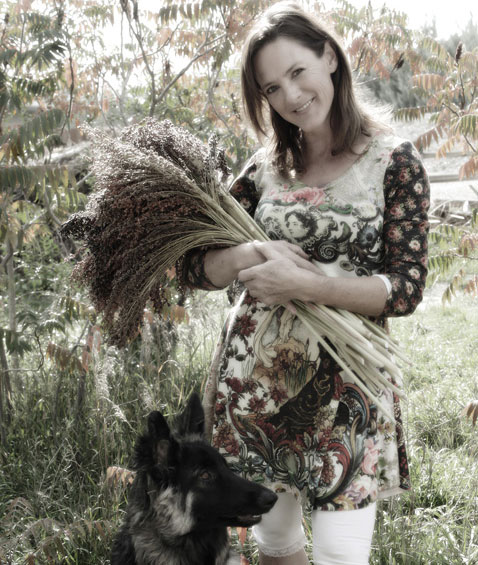 Christina Trout is a gardener, poet, citizen-scientist whose food and medicine interests are diversity and nutrient density, by which all living systems thrive, whether socio-economic or of the body.
Christina believes that abundance happens and the body heals all together and all at once, given a thriving environment. She experiences the thriving nature of life in the gardens she tends and the foods and medicines she grows and formulates.
Christina is a permaculturist, alchemist, chef and writer. She holds a degree in Creative Writing, Poetry from CSU, Colorado and a Graphic Design degree from Highlands University, New Mexico. She's certified in Permaculture under the tutelage of Peter Bane. She's been published for her poetry and Non-fiction in several journals including locally, Matter and 5280.