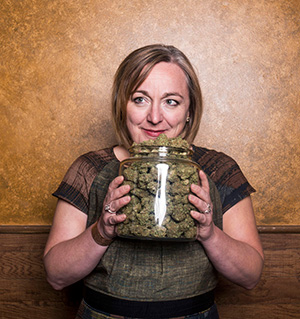 An avid supporter of hemp agriculture and commerce, Christie is the founder of Endocannabinoidology, a consulting firm providing cannabis science and technology management assistance to the cannabis and hemp industry. She has contributed to and won numerous medical marijuana license applications for her clients including New York State.
In 2012, Christie was part of the team to formulate and launch the first and largest retail channel of CBD (Cannabidiol) nutraceutical products derived from industrial hemp in the U.S. As marketing director for the company, Christie utilized her knowledge of cannabis therapeutics to educate consumers and lay the foundation for the hemp derived CBD industry internationally.
Prior to launching Endocannabinoidology, Christie distinguished herself as an industry thought leader by focusing on cannabis industry standards. Christie served on the 2013 American Herbal Products Association (AHPA) Cannabis Committee and the 2015 Standards Creations Committee for Infused Products for the Foundation of United Cannabis Standards (FOCUS).
Christie is a founding member of National Cannabis Industry Association and was recently honored as 2015 Cannabis Woman of the Year at the 5th Annual Cannabis Business Awards.
Currently Christie sits on the board for The Hemp Connoisseur magazine and has contributed numerous articles to the magazine on the History of Hemp.