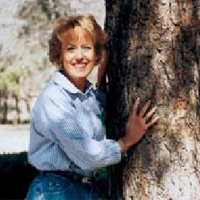 When Plano Texas began experiencing the shocking heroin overdose deaths in the late 1990's, Belita Nelson created the Starfish Foundation as a constructive response to combat the chaos that enveloped her city.
Was incarceration or substance abuse treatment the most effective measure to curb addiction? What are the warning signs of substance abuse? How do you talk to your children about drugs? Where are they getting the drugs? How do your stop your precious children from the insidious spiral of addiction? How are parents going to deal with the grief of losing a child? School administrators, law enforcement, students and parents did not have an answer and the threat of more deaths loomed ahead.
As a catalyst for proactive action and collaborative, community engagement in its struggle with the heroin epidemic, Belita became a conservative drug warrior. As the Founder and Executive Director of the Starfish Foundation, she worked with State and National legislators to change laws concerning substance abuse, secured local, state, and national media attention for the organization and established a membership program designed to serve a nation-wide population.
As the Drug Enforcement Administration's national speaker on the topic of substance abuse and the family, Belita made appearances on all major talk shows- including Oprah, Nightline, and Dateline – always representing the DEA point of view. From this unique position, she learned what goes on behind the scenes of the War on Drugs. Her change of heart – from DEA propagandist to whistleblower was a gradual change but a true, heart-felt transformation. After seven years of dealing with the heart wrenching life experiences, Belita allowed The Hemp Connoisseur to publish a feature story in the August 2013 issue. These life changing experiences have created an incredible passion to help this country usher in the end of marijuana prohibition.
The Starfish Foundation, under her direction, established a national network of treatment providers designed to help families find effective, appropriate treatment. During her tenure at Starfish, Belita secured treatment for over 1,000 area youth all at a substantially reduced cost. She established a substance abuse crisis hotline for students and families in crisis.  Understanding that what was happening in Plano was a microcosm of what was developing in other suburbs, KRLD Radio in Arlington, Texas helped her launch "Real Life" the first radio talk show in the US dedicated to substance abuse.
Belita worked with both UCLA Medical Center and Southwest Medical Center in Dallas, Texas on the clinical trials for buprenorphine, a new treatment to combat addiction to opioid drugs, including heroin and narcotic painkillers.
Responsible for the fundraising and special events for the foundation, she and her partner, Mel Renfro raised millions of dollars for treatment for families across the nation. Her family was the focus of the award winning documentary, Addicted.
Belita holds a BS in Secondary Education, speech communication, and theater from Texas Tech University. She also attended graduate school at Texas Tech studying speech communication, history and political science. She left to create the Starfish foundation before completing her thesis. Her focus in Grad school was the Vietnam War. Her background as a theater/speech and debate coach enables her to use her unique perspective to create the programs and curriculum for the new cannabis industry.