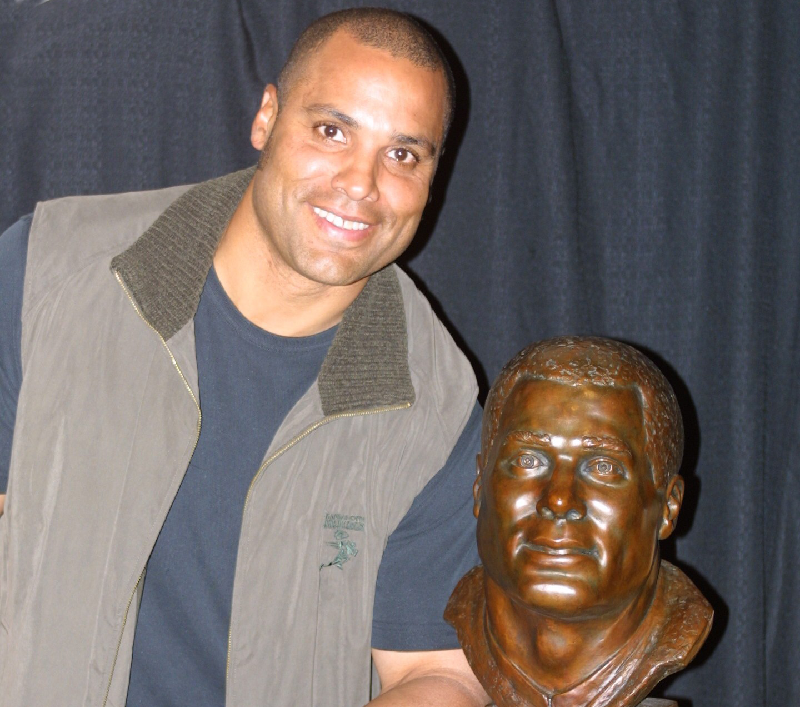 • Camden High School (1971-74) 
• Defensive End University of Kentucky (1974-77)
• SEC Player of the Year as a senior at Kentucky
• Consensus first-team All-American in 1977, 
• Broke UK single season record with 22 tackles behind the line in 1977 … career with 327 tackles
• Second overall player taken in the 1978 NFL draft (Houston Oilers running back Earl Campbell was the first)
• Four-time Pro-Bowl selection, following the 1980 – 1982 and 1984 seasons
• Chiefs most valuable player twice (in 1980 and 1984) and is still third on the club's all-time sack list with 72.5 (trailing Derrick Thomas and Neil Smith)
• Led the team in sacks on six occasions, and topped the team's tackle chart three times.
He had two seasons (1980 and 1984) with 14.5 sacks. He also held the Club record for most sacks in one game with four (vs. Oakland 10/5/80) and held that record until Derrick Thomas recorded seven in a game versus Seattle in 1990.
• In 1988, traded to the Buffalo Bills where he played for two seasons.
• 12 year career he had 1128 tackles, 78.5 sacks, 12 fumbles recovers and 1 interception.
• Retired from the NFL in 1989 after playing 12 seasons – 10 with the KC Chiefs and 2 with the Buffalo Bills.
– Kansas City Chiefs Hall of Fame 1997
– Inducted in National College Football Hall of Fame in 2015.