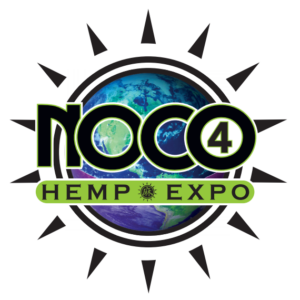 Welcome to the 4th annual NoCo Hemp Expo – where we turn up the volume to 11 and set the stage for Hemp Tomorrow.
On March 31 – April 1, 2017, NoCo4 will provide a Stage to Engage with industry leaders, entrepreneurs, investors, educators, policymakers, and global thought leaders who are on the cutting-edge of hemp research, development and innovation. Taking place at The Ranch Events Complex in Loveland Colorado, NoCo4 is centrally located on the beautiful Front Range with majestic views of the Rocky Mountains.
NoCo4 brings together hemp-centric companies from the regional, national and international markets to promote and expand the awareness surrounding the extensive benefits of industrial and nutritional hemp. New for 2017, we'll introduce our Global Hemp Village – connecting industry leaders from around the world with the growing U.S. markets.
The primary goal of NoCo4 is to increase awareness of new hemp products, technology, innovation, legislation and politics that impact the advancement of hemp re-entering the mainstream with common-sense regulations. Our two-day expo and trade show offer a B2B/industry-focused experience on Friday, March 31st which is designed for suppliers, buyers, investors, farmers, processors, manufactures and companies directly involved in the hemp industry and ancillary markets.
Over the two days, we will feature a broad range of expert speakers, panelists and demonstrations where you can learn how hemp is grown, processed, used for food and nutrition, nutraceuticals, building materials, paper, textiles, plastics, composites, nano-materials, bio-fuel, remediation, reclamation and more. On Saturday April 1, NoCo4 is open to the general public for access to a wide assortment of hemp-based products and information from more than 130 participating exhibitors and sponsors.
Over 3,200 people attended in 2016 and we sold out of exhibitor space more than 6 weeks in advance of show time.  This year, we have fine-tuned the 36,000+ square foot venue and project attendance to be above 4,200 festival goers. If you are looking to increase the visibility of your products and services, or would like to interact with exhibitors from around the world, or engage in conversations with more than 60 expert speakers and educators, this is the place where it all comes together. NoCo4 offers a compelling opportunity for those who are ready to grow their business with the most sustainable and genetically-diverse agricultural crop in human history.
We are once again privileged to bring together modern-day trail blazers while honoring the pioneers who have been doing this for decades, fighting the good fight, and pursuing the inalienable right to allow farmers to grow, process, and sell hemp in the United States and around the world.
With your involvement, together we can continue forging the pathway to hemp freedom. From the entire NoCo4 team and myself, we look forward to seeing you at the expo.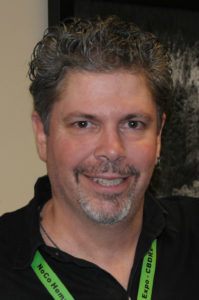 Sincerely,
Morris Beegle | Founder
Colorado Hemp Company
NoCo Hemp Expo | Trade Show & Conference