NoCo Hemp Expo
Thank You! for making NoCo3 an amazing success! Over 130 exhibitors, 70+ speakers, panelists and hosts, along with 3,200 attendees came together to Talk Hemp! To call this anything less than a global TeamHemp effort – would be a disservice to the energy brought by so many from far and wide.
Over the coming month we'll be posting video from the LET'S TALK HEMP Stage, Hemp Tomorrow Stage, HBJ Summit Room, and roaming footage from throughout the event. Check for updates at our new NoCo Hemp Expo community page on Facebook.
Mark your calendars now for NoCo4 – March 30 – April 1, 2017 at The Ranch Events Complex in Loveland. If you're interested in sponsoring, exhibiting, donating or speaking, please fill out the information form here.
The Coolest Hemp-Centric Trade Show and Conference on the Planet!
130+ Vendors and Exhibitors
70+ Speakers, Panelists and Hosts
Hemp Investors Summit
Elected State and National Representatives
Thousands of Hemp Advocates and Enthusiasts
B2B Day for Hemp Industry
Expo Day for the Entire Family
Media Spotlight on the Hemp Industry
Hemp Fashion Feature
Live Entertainment
Business Networking Event
Specialty Workshops including: Building with Hemp, Cooking with Hemp, Brewing Beer with Hemp, Painting with Hemp, Artisan Crafting with Hemp and MORE!
INDUSTRIAL HEMP EXPO

The 3rd Annual NoCo Hemp Expo (NoCo3), celebrates the revival of industrial and nutritional hemp production in Colorado and around the world. Join us for the premier business and consumer expo experience for two days of education, workshops, entertainment and eye-opening policy updates.
Colorado Hemp Company is pleased to be producing the event that features the largest and most concentrated gathering of hemp thought leaders ever assembled.
An industry-focused experience for you to meet new suppliers, buy hemp products, meet investors, network with your peers and learn about companies directly involved in the hemp industry and ancillary markets.
Let's Talk Hemp
If you want to know more about farming, processing, policies, legislation, science, genetics, new technology, viable and certified seed and breeding programs, then you won't want to miss a moment during the B2B day. Stay for the special industry networking event in the CoHempCo Lounge, enjoy a hemp beer or special Kombucha Elixir and listen to local entertainment on the main stage. B2B Tickets include Two-Day Admission.
Spend the day with hemp leaders to learn about the many benefits of industrial and nutritional hemp. Join the interactive and engaging presentations, sample hemp foods, learn how to cook and build with hemp or attend one of the several educational workshops featured at NoCo3.
Get Your Hands-on-Hemp
There's plenty to do at NoCo3. With more than 100+ participating Vendors, to the Step'n-Out in Hemp Fashion Feature, you'll be sure to leave with hemp-in-hands. Check out the latest sports cars built with hemp, tractors and equipment used in the fields and take away all that hemp has to offer. You'll have access to the largest assortment of hemp-based products under one roof. GA Expo Tickets are good for Saturday admission only. Kids under the age of 12 are free with each adult Expo ticket.
PURE HEMP-EPIC-NESS!
Be a part of the worldwide hemp movement and get your tickets now for two incredible days at NoCo Hemp Expo. Contact us for more info on how to be involved with the coolest, hemp-centric trade show on the planet.

Subscribe to CoHempCo
for updates and news.
Videos now available here

#nocohempexpo
Check for the latest updates by visiting our Facebook Event Page.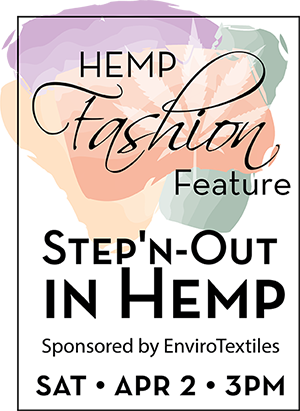 View our photo gallery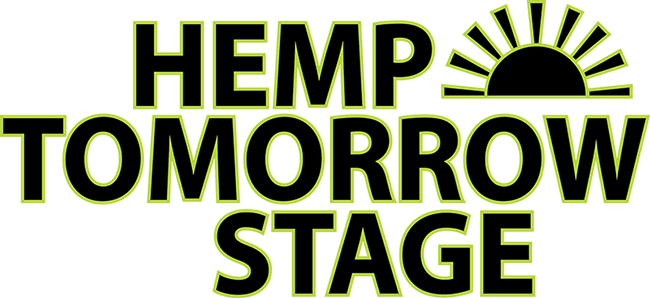 "The Northern Colorado Hemp Expo is an absolutely fantastic event, professionally organized and operated, and held in a beautiful venue and location. I look forward to exhibiting at NoCo Hemp Expo each year, due to the positive energy and passion that farmers, entrepreneurs, researchers, vendors, and public attendees bring to this amazing conference. The perfect networking and educational event, helping re-establish hemp as the most vital plant on the planet."
 – Darrell Koerner
Unveiling the world of Industrial and Nutritional Hemp at the third annual NoCo Hemp Expo
Venue – The Ranch Events Complex, Loveland, CO