NoCo Hemp Expo
Thank You! for making NoCo3 an amazing success! Over 130 exhibitors, 70+ speakers, panelists and hosts, along with 3,200 attendees came together to Talk Hemp! To call this anything less than a global TeamHemp effort – would be a disservice to the energy brought by so many from far and wide.
Over the coming month we'll be posting video from the LET'S TALK HEMP Stage, Hemp Tomorrow Stage, HBJ Summit Room, and roaming footage from throughout the event. Check for updates at our new NoCo Hemp Expo community page on Facebook.
Mark your calendars now for NoCo4 – March 30 – April 1, 2017 at The Ranch Events Complex in Loveland. If you're interested in sponsoring, exhibiting, donating or speaking, please fill out the information form here.
 View our photo gallery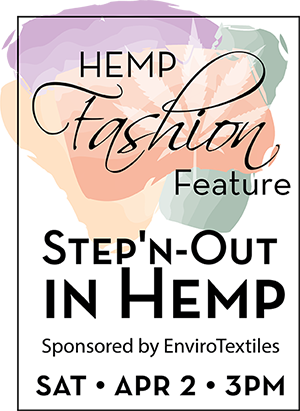 "The Northern Colorado Hemp Expo is an absolutely fantastic event, professionally organized and operated, and held in a beautiful venue and location. I look forward to exhibiting at NoCo Hemp Expo each year, due to the positive energy and passion that farmers, entrepreneurs, researchers, vendors, and public attendees bring to this amazing conference. The perfect networking and educational event, helping re-establish hemp as the most vital plant on the planet."
– Darrell Koerner
Subscribe to CoHempCo
for updates and news.
Videos now available here

#nocohempexpo
Unveiling the world of Industrial and Nutritional Hemp at the third annual NoCo Hemp Expo
Venue – The Ranch Events Complex, Loveland, CO